Having just learned this phenomenal trick with white-out tape, I of course had to incorporate it into my Journeybook.

(BTW, "Journeybook" is what I call my arts/prayer/doodles/whatever altered journal.)

So take a peek at the page: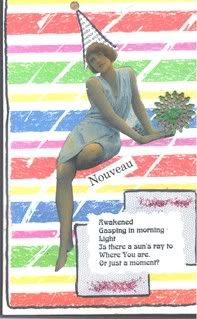 Everything used is scrap or bought from the Last Chance bin. The image is from an old calendar.

I enjoyed using this method and will definitely employ it often in my work.